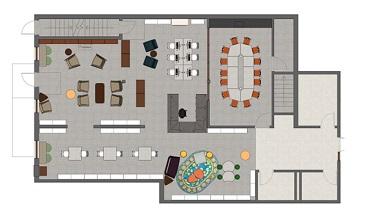 Updated: November 2022
WITH YOUR HELP, OUR LIBRARY WILL BECOME A REALITY
Our "Building from Yesterday for Tomorrow" capital campaign, led by local community volunteers, will raise the necessary funds to realize our "Vision for Tomorrow".
The Campaign has raised $745,000 (including pledges) to date. However, the fund drive recently received some GREAT news. The Otto Bremer Trust of Saint Paul, MN, has pledged $125,000 for the expansion. In order to qualify for the grant, we have to raise $25,000 in matching funds. So far, more than $5,000 has been given.
For every gift of $100 or more, you will receive an autographed copy of "Stories from the Village", by the former Brandon resident Harold Kurtz.  Part of his delightful collection of short stories of small-town life in the mid 20th Century.
For every gift of $500 or more, you will be honored on our bookcase recognition wall.
If you have already made a gift that is less than either mentioned, simply make an additional gift to reach the minimum and you can receive a book and/or get on the recognition wall.
Simply donate here.
How we got started:
Special recognition and gratitude are extended to our Building from Yesterday for Tomorrow Campaign honorary chair-couple, Harold and Grace Kurtz. They are the handprint on all we have been doing and will soon be the bookends forever honored for beginning and ending this historic endeavor to expand and renovate our treasured library.
Some years ago they began supporting this dream with funds from book sale signings and proceeds profits that have continued ever since. They kicked off our campaign with an initial $100,000 matching pledge from the Sanford "Sandy" Moss estate, donated $10,000 towards consulting services, and pledged $60,000 for our endowment fund.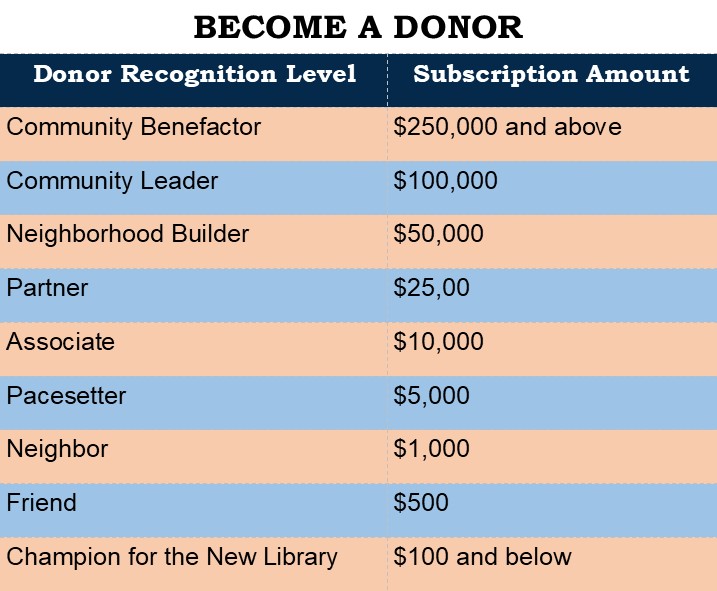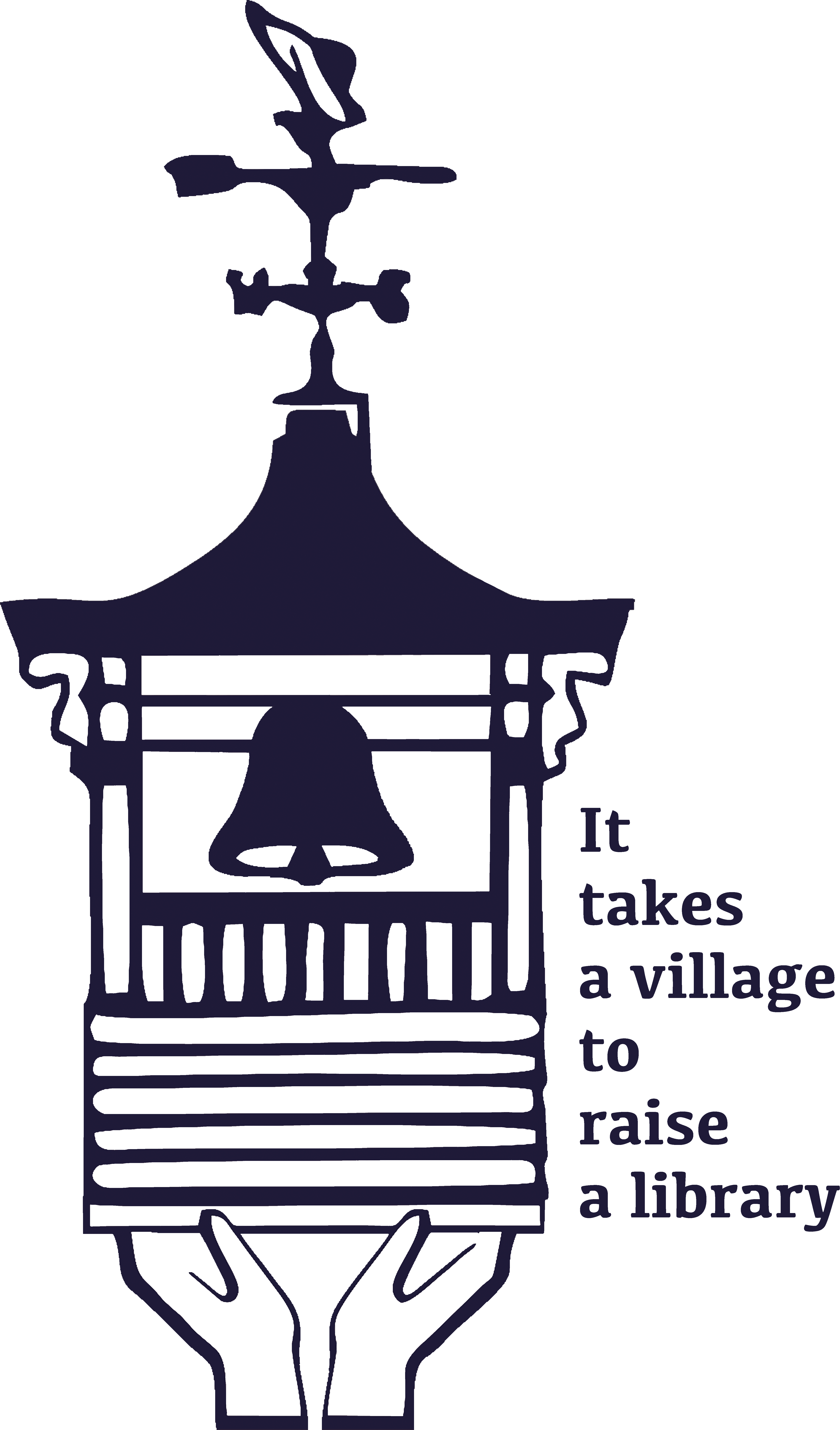 It takes a Village to Raise a Library initiative
         Read the case for expansion